days
Hours
Minutes
Seconds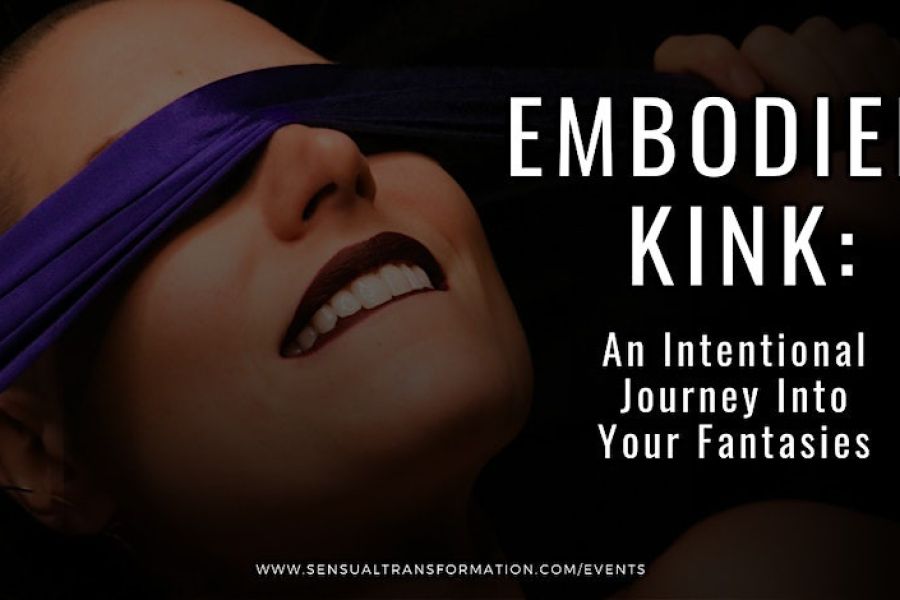 Start date

07/15/23 - 10:00am

End date

07/16/23 - 6:00pm
Description
Have you ever:

Felt like something was missing in your sexual life?
Admitted that your fantasies don't match up with your lived sexual experience?
Felt shame around your sexual desires?
Yearned to explore kink and BDSM but felt overwhelmed by the idea of getting started?
Join a therapeutic kink specialist and a professional Dom and kink educator on a wild ride into your deepest unspoken fantasies. During this two-day experience, you will feel as if the gates of your sexual unconsciousness have been unlocked like never before. This is an opportunity for you to be masterfully held as you ask yourself what turns you on, what turns you off and why. You will not only emerge with a profound understanding of your own desires but will also have the opportunity to embody your desires through four intentionally guided kink tastings.

You will:

Discover your instinctual primal being through primal play
Taste the full range of your body's pleasure through sensation exploration
Feel the power to move energy through Impact Play and intentional impact scenes
Explore the erotic empowerment available through authority transfer (dominance and submission)
Make your fantasies a reality and invite others to join.

Email acrodag@siracro.com for scholarship requests.

Lunch will be provided on both days.