days
Hours
Minutes
Seconds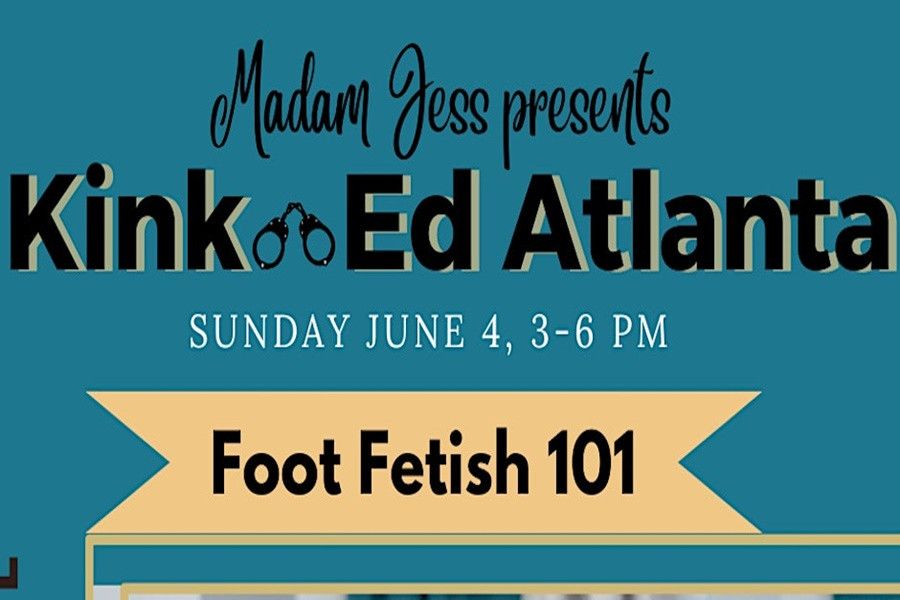 Start date

06/04/23 - 3:00pm

End date

06/04/23 - 6:00pm
Description
Foot Fetish 101
Foot fetishism, or podophilia, is a sexual attraction or arousal from feet. It is the most common form of sexual fetishism with up to half (depending on the study) of people surveyed finding some sexual gratification from feet.

Class Description

About the Presenter:
I am The OG Tierra Doll. 13 years of Experience. Sadist. Humiliatrix. Brat.Queen to Many, Mentor to few; Respected by All. Especially YOU.Hailing from Brooklyn, New York City; I moved to Atlanta 4 years ago on a New Quest to Dominate another City.

KinkEd Atlanta:
KinkEd Atlanta is a once a month educational event hosted by Madam Jess, resident Dominatrix and Assistant Manager of Atlanta Dungeon. Hosted on the first Sunday of each month, guest presenters discuss various topics pertaining to BDSM, Fetishes, Kink.

Atlanta Dungeon:
Atlanta Dungeon, is a collective of Independent Dominatrices, Who through Sisterhood, Community and respect for the quality of Professional Domination, have banded together to promote/provide a place for education, seminars, workshops, sessions, and numerous other Professional Dominatrix & lifestyle functions.